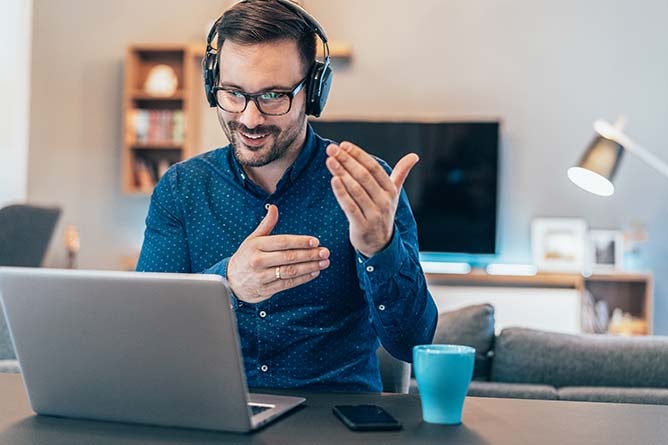 Importance of Attending Freelance Training Courses
As a freelancer, there are many advantages like you can enjoy flexible hours, you can manage your workload, and even you can earn more money. From business development to execution, a freelancer has multiple roles to play, just like the individual has to do.
5 Best Freelance Training Courses to Enhance Your Skills and Knowledge
There are many online freelancing courses available for knowledge and skill enhancement. Here, we have shortlisted the 5 best freelance courses free online that will help to enhance your skills along with knowledge.
1. How to Win Freelance Jobs on Upwork
Upwork is one of the best freelancing sites, with thousands of new jobs posted every month. You should benefit from the platform as a freelancer. This course will help you to learn more about Upwork and your profile on the platform. This course will also teach you how to approach while sending proposals to stand out from the competition. After successfully completing, you will discover the importance of Upwork tests to increase your chances of hiring.
2. How to Value Your Work as a Freelancer on SkillShare
One of the most common questions in the minds of freelancers is related to the price at which they will provide their services to potential clients, even internationally. Most freelancers feel that they are underpaid or they don't receive the pay they deserve. This freelancing training course will help you to set your own price that feels fair to both you and your client.
3. Seth Godin's Freelancer Course on Udemy
This freelancing training course will help you to understand what it means to be a freelancer, irrespective of the sector you operate in. After successful completion, you will able to choose your clients and push yourself to deliver extraordinary work with the help of well-defined strategies. You will also learn the ways to build your business and how to price your work correctly to attract more clients.
4. Adobe Photoshop CS6 Essential Tools – Revised on Alison
As you already know, Photoshop is a powerful application to learn image editing, video editing, graphic design, web design, and many more. This course will help to learn about the use of the common tools of Adobe Photoshop. You will also learn about the tools like move, marquee selection, clone stamp, crop, painter bucket, quick selection, lasso tools, and many more. This course is available for free on Alison.
5. Fundamental of Google Android Development on Alison
Mobile application developers are always in high demand in the freelance market. If you want to enhance your skills and learn more about mobile application development, this course will surely help you to understand how to develop different Android mobile applications.
Challenges of Freelancing
Working as a freelancer may be liberating, exciting, and convenient, but establishing a firm foothold in the freelance market can be especially difficult. It can be increasingly hard to discern what employees are looking for in the slew of applications they receive without face-to-face contact and feedback. As a freelancer, working hard is not enough to bump up your freelancing career. It is highly recommended to learn how to use new tools, software, or social platforms to stay ahead of your competitor.
Importance of the Best Course for Freelancing
As a freelancer, it is important to keep adopting your skills according to trends, new modifications, and business models. Here comes the importance of the best course for freelancing. While attending these freelance courses, you will learn important insights from the industry experts and also get a chance to interact with other freelancers. Continuous learning and trend following will help you to be prepared for unexpected outcomes.
Attending freelancing training courses is not the only way to success, but this will help you to attain certain skills and knowledge. Additionally, a certified freelancer is always ahead of his competitor as most clients show their faith in certified freelancers.